This game is very different from Bayonetta as we know it, and some parts could be better.
Bayonetta is one of the most famous hack-and-slash games ever made by Nintendo, so almost everyone has heard of it. It has one of the coolest witches in all of games at the front. Bayonetta has a big fan base, and the games are loved by a huge number of people. But our hero wasn't always a fighting master who could kill demons.
The main theme of Bayonetta Origins: Cereza and the Lost Demon is that there was always a past that hadn't been looked into. This game is very different from regular Bayonetta because it looks like a tale, and some parts could be improved. Here are some changes that make Bayonetta Origins even better than it already was.
More Complexity in the Puzzles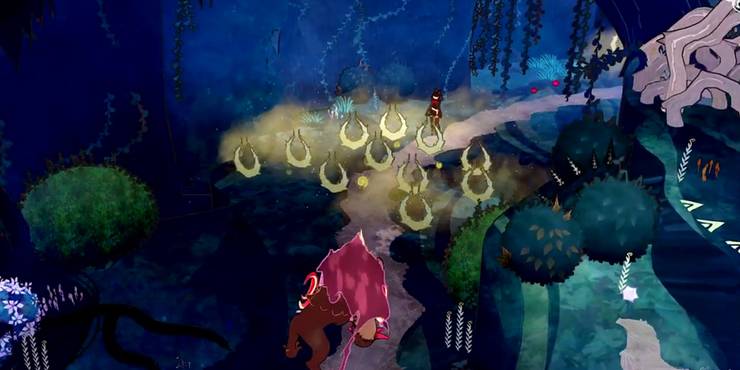 Bayonetta Origins does, in fact, have a lot of puzzle and platforming parts to it. During our time, though, we noticed that these puzzle parts are especially easy. Compared to other games, the puzzle platforming parts in Bayonetta Origins have been simplified. This is because the story and action seem to be more important than the tasks in Bayonetta Origins. The puzzles themselves aren't too hard, so you don't have to use much critical thinking or problem-solving skills to solve them.
The hardest part about these puzzles is that you have to handle two characters at once: Cereza and Cheshire, her very strong cat. But once you get the hang of it, this problem is less of a problem and more of a routine job. Once you learn how each character moves and uses their skills, it gets even easier.
More Dynamic Combat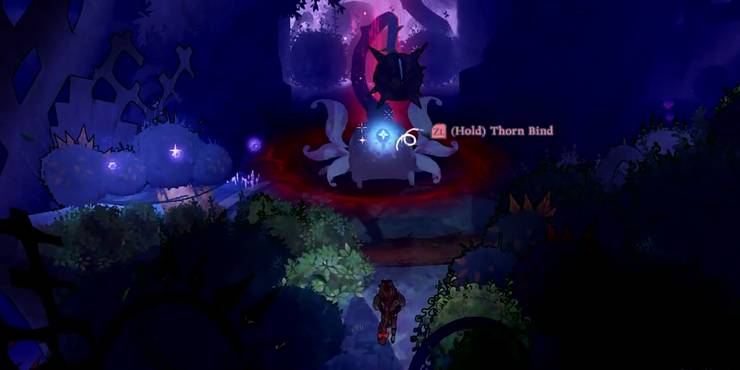 In Bayonetta Origins, the monsters have different ways of attacking, moving, and being hurt by certain elements. One thing to keep in mind, though, is that playing around with Cheshire's elemental powers for a while can make battle a bit boring. That's a problem with a lot of new games, but it's also clear here. As players move through the game, they don't face enough new kinds of enemies. You see, if there were more types of enemies with different elemental strengths and flaws, players would be more likely to try out Cheshire's and Cereza's skills. This would make battles more interesting and force us to adapt to different kinds of enemies and plan our moves accordingly.
The general goal of the game's design is to make it easier and more accessible, rather than harder. The only way to make the game harder is to change the challenge setting, which mostly changes how much damage enemies do and how much damage players do. Cereza doesn't do much in these fights, so she would fit into the system better if she did more than just run around as a support character while Cheshire does most of the harm.
Cereza Basic Attack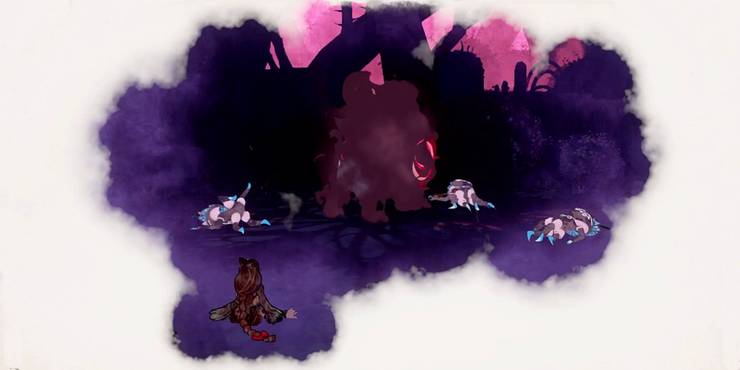 Adding on to the last point, Cereza doesn't have much to do with fighting in the game. Cereza's clothes can be changed, she can cast spells, and she can do a lot of other things, but she doesn't have a basic move. In the beginning of the game, around 35 to 40 minutes in, it seems like Cereza is about to have her first fight. Cheshire steps in during a movie, though, and stops it from happening at all. This difference is also seen in the rest of the game, where Cheshire is mostly the character we use to deal damage and Cereza is more of an assist character. If you take too much damage, you heal Cheshire and yourself. You are also there to blind enemies, stop them, and lock them in place with roots or vines.
The game has built up a fun little system, but it takes away quite a few chances for different ways to play. Fighting enemies with Cereza and Cheshire could have made for some amazing visuals. We could have had Cereza start out as a much less skilled player who got stronger as the game went on. Having Cereza have a basic move that doesn't do much damage but is enough to fight off small enemies while Cheshire focuses on the bigger, stronger enemies and some of the harder bosses would add a lot of variety to 8 Ball Pool.
More Polished Story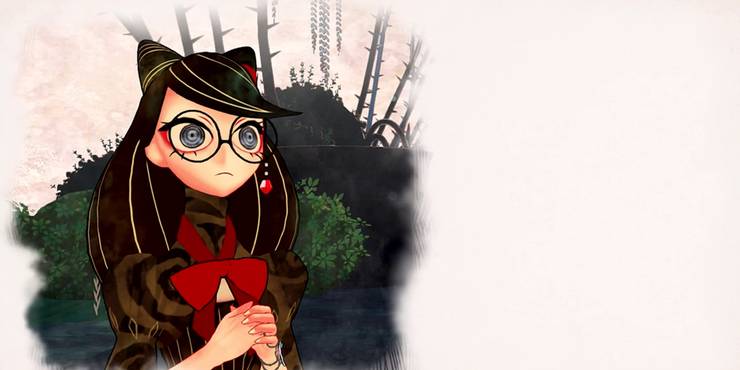 Bayonetta Origins tells a beautiful story about growing up, mostly from the point of view of a child who has lost hope. The beautiful fairytale style, great voice acting, well-thought-out game world, and amazing way the story is woven into the gameplay make it even more fun to watch the story progress. But as I got closer to the end of the game, the tale started to lose its focus, and some parts didn't quite make sense.
Even though I don't want to give anything away, I think it's important to point out that some of the side characters' motivations and story points, like Jeanne's, could use some more work. Also, the main bad guy doesn't get as much attention at the beginning of the game as you might have thought. This can make the ending of the game feel a little rushed, like some problems were solved too fast to be fully convincing. The story is still pretty great, though. Just a little more time spent figuring out why some of the characters do what they do could really help it grow.
Better Story Pacing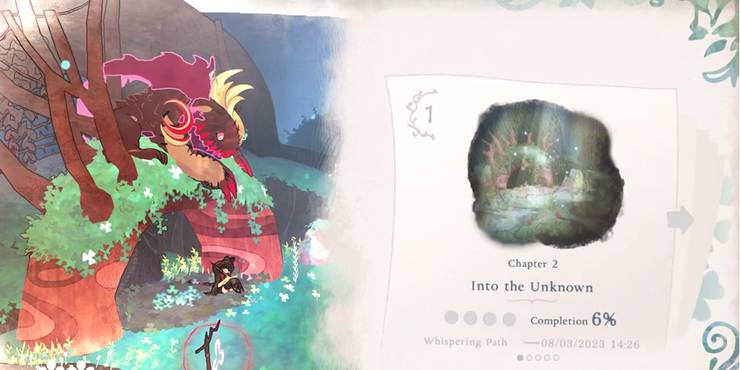 Bayonetta Origins' biggest and most clear flaw has to be the way it moves. A lot of creators are having trouble with this, especially since they have to make games longer to make up for the AAA price tag. The lengths of these parts are very strange. Some of them go on for too long, and others feel like they were cut short. Because of this, the game can sometimes feel like it goes on too long, and some parts could have been cut down to make the whole thing feel more focused and unified.
A problem with the pace is that there are a lot of times when you just walk around and fight smaller groups of enemies or do very easy puzzles. In small doses, these things can be fun and rewarding, but they can get old fast. This is the problem I felt most strongly about, and if it were fixed, it would solve a lot of the boredom that comes with playing more story-driven action games on the market today.