Artifacts in Risk of Rain 2 can make big changes to your runs, for better or for worse.
The Artifact system, which lets players change their runs in unique ways, was just added to Risk of Rain 2. It is possible to make enemies drop items, make twice as many enemies appear, or make every enemy an expert.
Players can get these Artifacts by finding secret codes in the Sky Meadow zone of the game and typing them in. Most have some kind of drawback that keeps them from making the game too easy, but this isn't always the case. Some Artifacts make the game more interesting, while others make it easy to do high-end runs. Here is a list of all the Artifacts in Risk of Rain 2 and how hard they make the game. Artifacts that help the player more are at the top of the list.
Artifact Of Frailty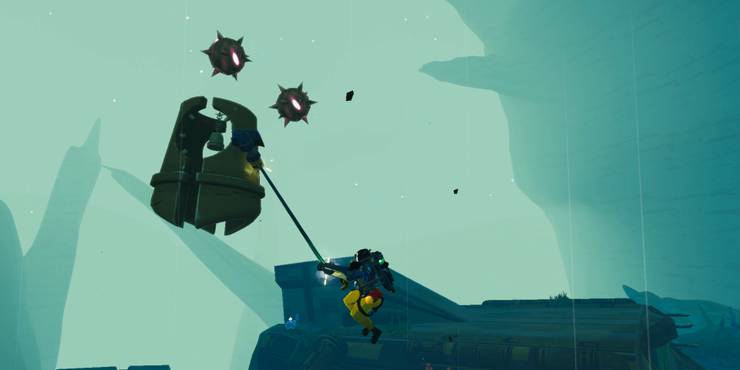 | | |
| --- | --- |
| Artifact of Frailty | Fall damage is doubled and lethal. |
Artifact of Frailty is a lot scary than its name makes it sound. If you jump outside the map by mistake, you will have almost no health left. If you get hurt before you fall off the map, you will die and your run will be over. Unless you're playing as a Loader, this Artifact changes the rules of the game and makes you stay on the ground. This is not for people who are easily scared.
Artifact Of Death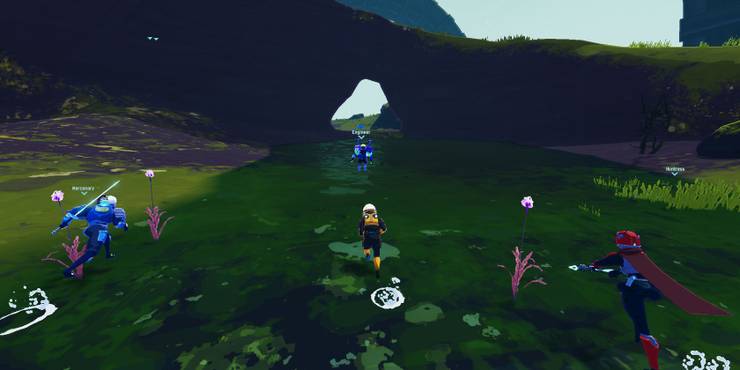 | | |
| --- | --- |
| Artifact of Death | When one player dies, everyone dies. |
This is pretty easy to understand. If you're playing by yourself, the Artifact of Death doesn't do anything. If someone dies and has Dio's Best Friend, the run will keep going, but the item will be lost.
Artifact Of Dissonance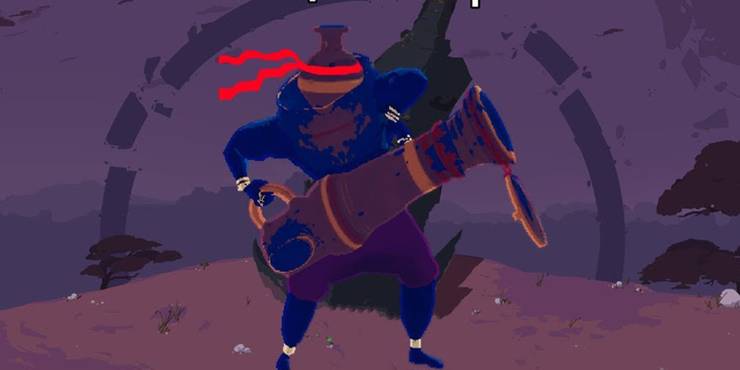 | | |
| --- | --- |
| Artifact of Dissonance | Monsters can show up in places that aren't usually their home. |
Risk of Rain 2 has a lot of different kinds of enemies, but many players think that the first loop of a run is pretty boring because there aren't many items or enemies to fight.
This is fixed by the Artifact of Dissonance, which lets any type of enemy spawn in any area. You can now fight Imps in the first zone, Hermit Crabs in the second zone, or Brass Contraptions at the start. Overall, this makes the game much harder, but masters of Risk of Rain 2 who know how to make the most of their character's skills will find this Artifact to be a breath of fresh air.
Artifact Of Evolution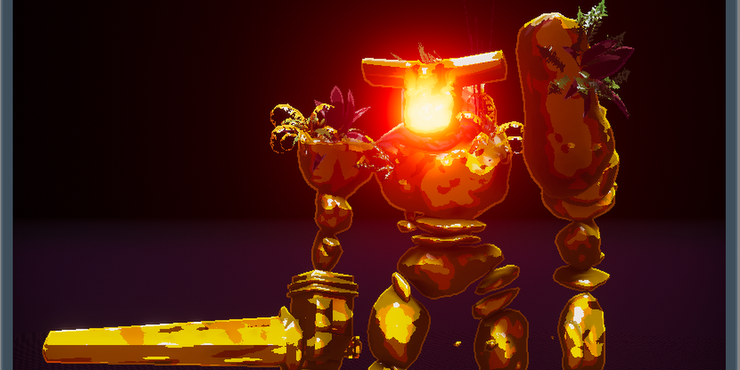 | | |
| --- | --- |
| Artifact of Evolution | Monsters gain items between stages. |
Do you still find the game too easy? For a truly crazy run, you might want to turn on the Artifact of Evolution. This artifact gives things to monsters at the end of each stage.
Just like your character, monsters can get buffs from things that make their attacks much more dangerous. They can get almost any item in the game, and their equipment is three to four times stronger than yours. This causes runs to be chaotic, where Wisps can drop Sticky Bombs and bosses can shoot AtG rockets. If this is on, they won't drop their things when they die, so only use it if you want really crazy runs.
At each stage, monsters get new things, which they get in this order until the run is over:
Common -> Common -> Uncommon -> Uncommon -> Legendary -> Repeat
Artifact Of Metamorphosis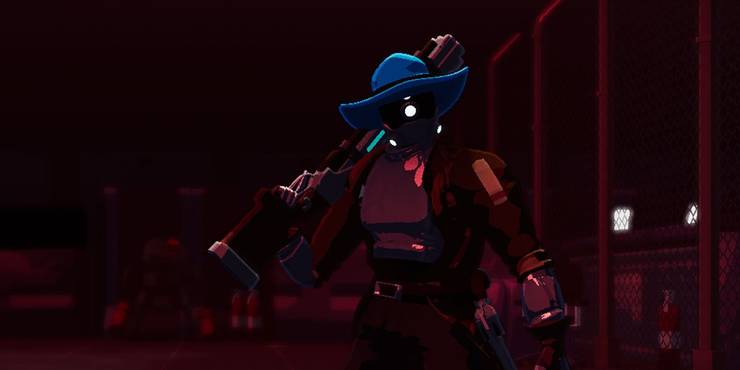 | | |
| --- | --- |
| Artifact of Metamorphosis | Players always start as a different survivor each time. |
At each stage of Metamorphosis, you will start out as a different kind of survivor. You could begin the level as a Commando, change into a Loader in the second stage, become a Huntress in the third stage, and so on. When you switch between characters, you keep all of your things. The skills you can use depend on which person you're controlling at the time.
Metamorphosis is a run that requires a lot of skill to do well with. Some tactics won't work here, like putting Bustling Fungus on top of an Engineer. It makes the game harder for sure, but it adds a lot of variety and forces you to learn how each survivor works.
Artifact Of Spite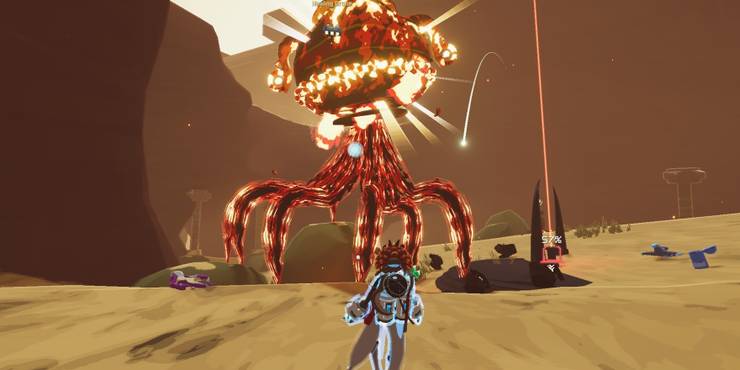 | | |
| --- | --- |
| Artifact of Spite | Multiple bombs that go off are dropped by enemies on death. |
Getting rid of a big group of enemies now means you might die. Every enemy that dies will drop at least one bomb that will go off after it bounces three times. Some enemies can drop more than one bomb, so if you kill a lot of them at once, there will be a lot of blasts. This makes the game harder on its own terms and forces you to move around a lot. But if you combine this with the Artifact of Chaos, you can have a funny run.
Artifact Of Enigma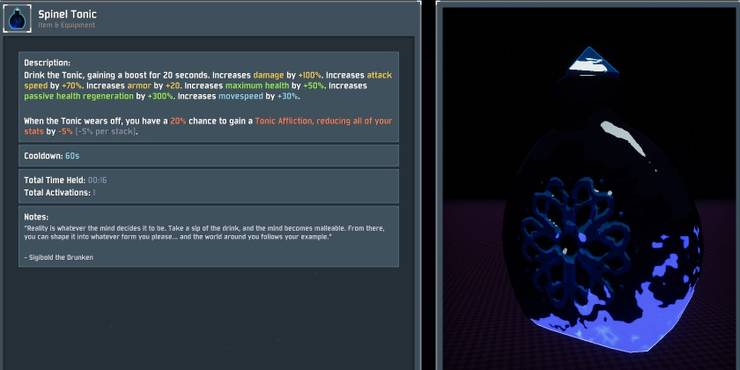 | | |
| --- | --- |
| Artifact of Enigma | Spawn with a random piece of equipment that changes each time it is used. |
You can get any item from the Artifact of Enigma, except for Milky Chrysalis, The Crowdfunder, and the Effigy of Grief.With this Artifact, you can get things from the moon, like Spinal Tonic. It's a fun way to change up your game, but because this Artifact isn't always the same, it makes the game a little harder than usual.
Artifact of Chaos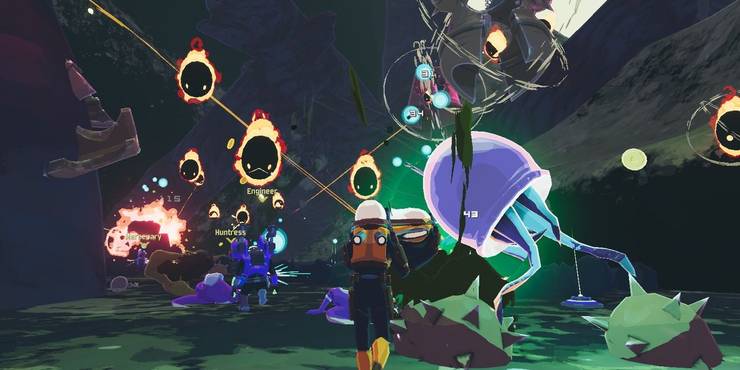 | | |
| --- | --- |
| Artifact of Chaos | Both survivors and monsters can use friendly fire if they want to. |
If you play Risk of Rain 2 by yourself, it's not a bad idea to use the Artifact of Chaos. This item makes it possible for both you and your enemies to fire at each other.
This means that group matches will be hard on everyone's patience and almost impossible to play at later stages, but this is a great choice for people who want to play alone. You can set up enemies to shoot each other or use them as fake cover, which changes how you move around fights. Elite enemies that set close targets on fire or make an area-of-effect (AoE) freeze blast will also hurt themselves, making the early game a lot more fun. Just watch out for your own items and friends, because if you're not careful, they can easily kill you. Engineer's weapons and friendly AI won't hit you on purpose, but if you get in their way, you'll take damage.
Artifact Of Kin
| | |
| --- | --- |
| Artifact of Kin | Each stage will only have one kind of monster. |
With this change in place, only one type of monster will spawn in each zone. For example, if the game chooses normal Wisps, only normal Wisps will appear for the rest of the zone.
This modifier doesn't care about different types of threats, so if you choose Lesser Wisps, don't expect Greater Wisps to appear. Still, this can lead to some interesting runs where the only enemies are Bettle Guards or Brass Contraptions. It makes runs harder on average, but it also makes them much more interesting.
Artifact Of Vengeance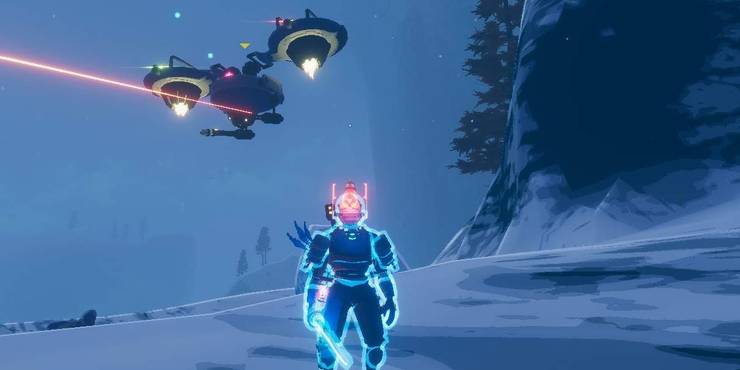 | | |
| --- | --- |
| Artifact of Vengeance | Your relentless doppelganger will attack every 10 minutes. |
The Artifact of Vengeance is another thing that makes the game harder. Every ten minutes, it makes a copy of you that keeps attacking you.
This copy uses your skills, items, and tools. If you use Gesture of the Drowned to trigger your gear every half a second, your double will do the same. This gives you a tough fight against yourself, which makes every other zone much more fun. If you think Monsoon runs are too easy, you can change things up by using this Artifact. If you kill your own double, you'll get one of the items it was carrying. It's also important to know that your doppelganger counts as a boss, so Armor-Piercing Rounds and similar things work against it.
Artifact Of Soul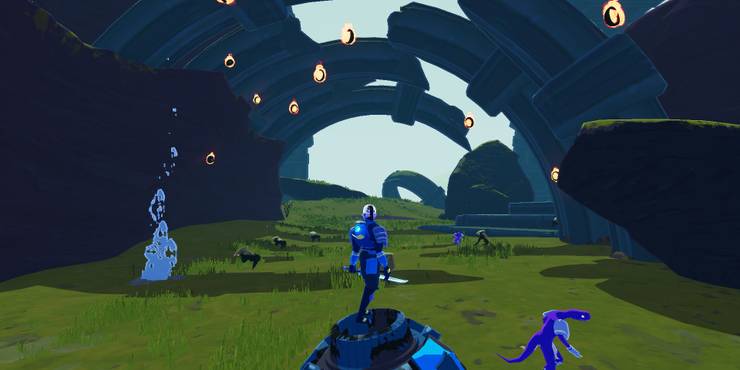 | | |
| --- | --- |
| Artifact of Soul | Wisps emerge from defeated monsters. |
Every time an enemy dies, they'll send out a Wisp instead. It has the same health and habits as a Lesser Wisp, but it doesn't drop any Gold or XP when it dies. If the Artifact of Sacrifice is active, it also doesn't drop any things.
Artifact Of Honor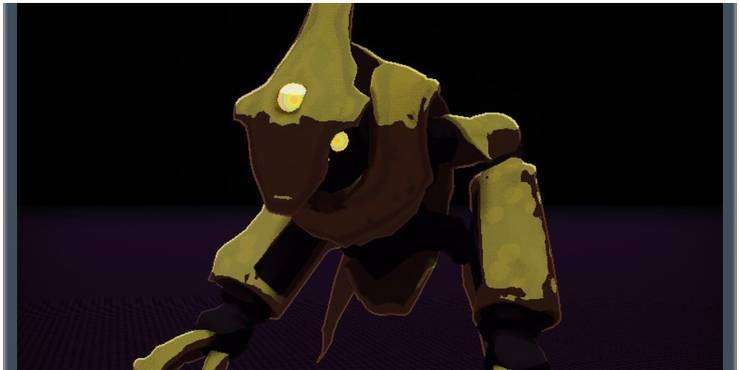 | | |
| --- | --- |
| Artifact of Honor | Enemies can only spawn as elites. |
As long as the Artifact of Honor is in use, only top enemies will show up.Elite enemies are much tougher than regular monsters because they have special traits that make them stronger. Even though elite enemies are harder to kill, they don't drop more Gold or XP like common enemies do.
This makes it a lot harder to start the game, since most elite enemies have more than twice as much health as regular mobs. The good news is that many items, like the Wake of Vultures or the Old Guillotine, give huge buffs against top enemies. When you get good things, this change ends up being good for your run as a whole. But when you first get this Artifact, it makes the game a lot harder.
Artifact Of Sacrifice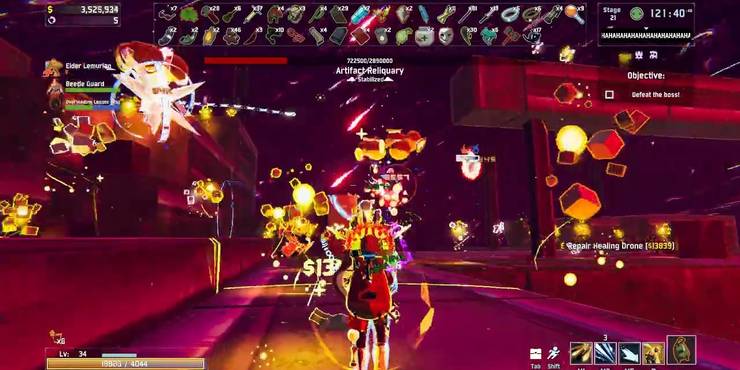 | | |
| --- | --- |
| Artifact of Sacrifice | When a monster dies, it drops things, but chests no longer appear. |
Here is where Artifacts really shines. The Artifact of Sacrifice makes a huge difference in how you play. When an enemy dies while it is active, it may drop an item. In return, chests no longer appear.
At the start of the run, not many items will appear. However, this quickly changes as the level goes up and the number of enemies goes up. This Artifact works well with the Artifact of Honor because it makes it more likely that elite enemies will drop things. Now that enemies instead of chests drop things, you can spend your money much more on shrines or drones than before.
The chance that an Artifact of Sacrifice will drop is cut in half by the Artifact of Swarms.
Artifact Of Glass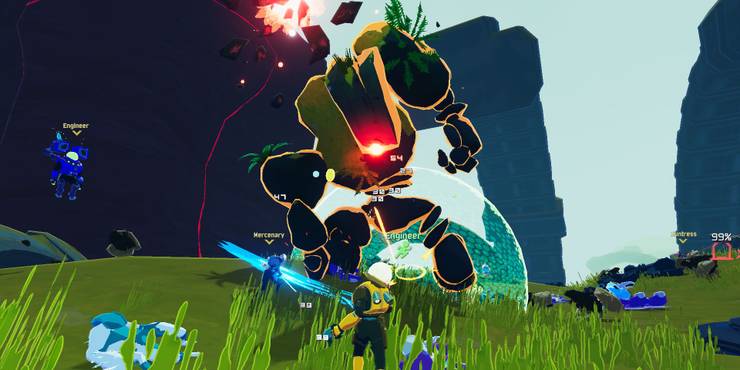 | | |
| --- | --- |
| Artifact of Glass | Allies do 500% more damage, but they only have 10% life. |
Shaped Glass is one of the most powerful things in Risk of Rain 2. It halves your health but does twice as much damage. If you don't like having to buy this thing every time you run, you could run the Artifact of Glass instead.
While active, you do 500% more damage but only have 10% of your overall health. This Artifact also turns off one-shot defense, which means that a single hit that takes away all of your health will kill you right away instead of reducing your health to 1. It makes the beginning of Basket Random much harder, but the huge damage spike makes it go much faster as a trade-off. As long as this Artifact is in use, slow starts are less of a problem.
Artifact Of Swarms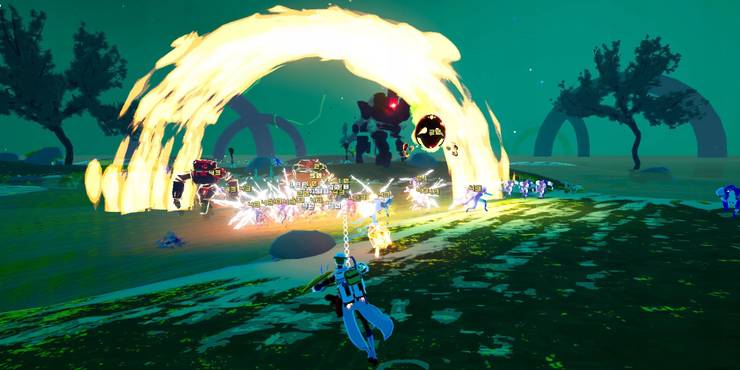 | | |
| --- | --- |
| Artifact of Swarms | Monsters appear twice as often, but their maximum strength is cut in half. |
Artifact of Swarms is one of the most fun changes you can make in Risk of Rain 2. It increases the number of enemies and lowers their health by half, even for bosses.
Since there are more enemies in each area, this modifier makes proc-based things much stronger. The chance that this Artifact will drop is cut in half by the Artifact of Sacrifice. Even though this is bad, the Artifact of Swarms makes chain effects much stronger and early stages much more fun.
Artifact Of Command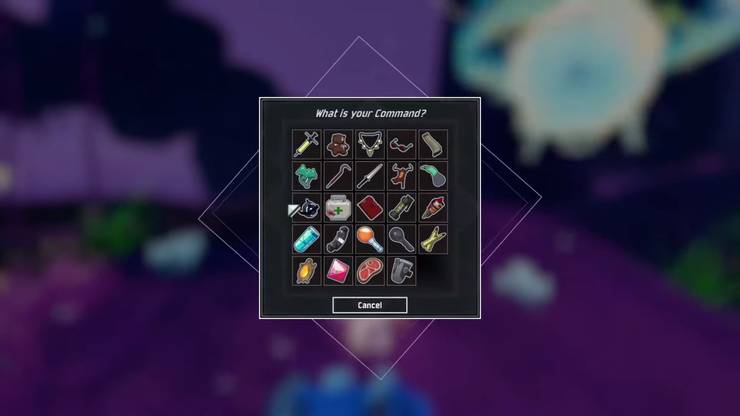 | | |
| --- | --- |
| Artifact of Command | Choose your items. |
In Risk of Rain 2, almost every Artifact makes the game harder in some way. The only bad thing about the Artifact of Command is that you have to choose what to use.
Instead of giving you a random drop when you connect with an item, it will ask you what you want. This means that when a Common item drops, you can choose any Common item, when a Rare item drops, you can choose any Rare item, and so on. It's never been easier to try out different builds, and less skilled or newer players can hit higher waves than usual because they don't have to rely on RNG as much.