Want to play more fighting games? Games like Killer Instinct, Granblue Fantasy Versus, and Darkstalkers 3 might sate you.
It's safe to say that Guilty Gear Strive has made a big splash by mixing the best parts of fighting games and anime to make a deep experience that fans of both will lose hours in before they know it.
But the best games always leave players wanting more, and even a game with a huge story, complicated features, and the best online multiplayer in the genre can only last so long. Fighting games are a great choice for people who want to play something else while they wait for more Guilty Gear.
Melty Blood: Type Lumina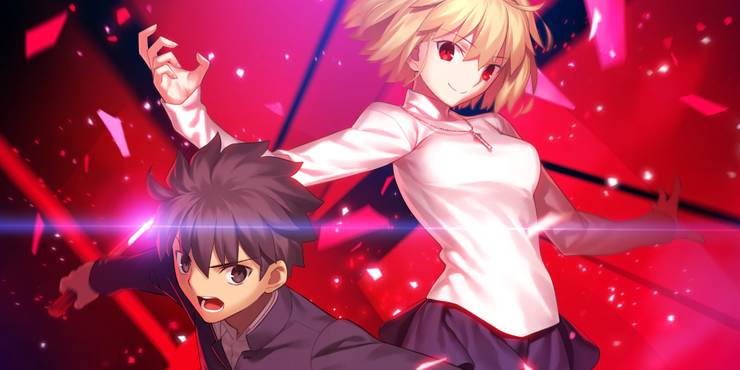 Melty Blood: Type Lumina is one of the best deals for people who like anime and fighting games. Type Lumina, which was made by anime giant Type-Moon, has a lot of characters from the Tsukihime series and a few characters from the Fate series.
Melty Blood's gameplay has a lot of features that are common in anime, like the ability to move through the air, longer combos, and the ability to put together normal moves. The re-beat system is one of the most important parts of the game. It lets you chain any normal you haven't used yet with any normal. This makes it possible for all kinds of attacking pressure and combo routes, and it gives you a chance to try something that few other games can.
Vampire Savior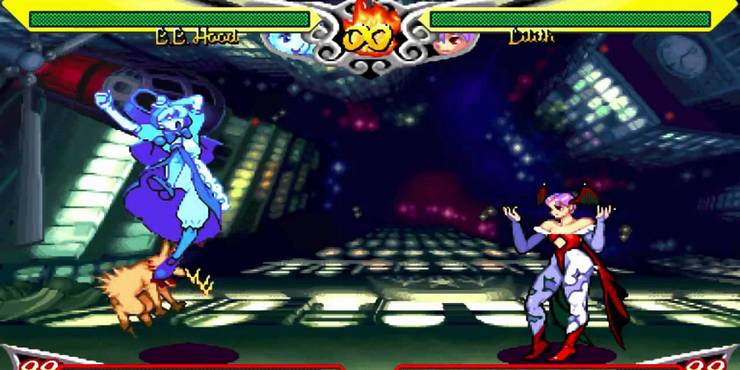 The Darkstalkers series by Capcom is often thought of as the first anime fighting game, since it was the first to have chain combos, air jumps, and other features that are now common in anime fighting games like Guilty Gear. The third game in the series, Vampire Savior, has kept a small but loyal fan base for almost 25 years thanks to its easy-to-use combo system and lively, well-animated cast.
The animation is more like western cartoons than the anime that affected Guilty Gear, but it has the same love of squash and stretch effects that make the classic monsters come to life.
Queen's Conquest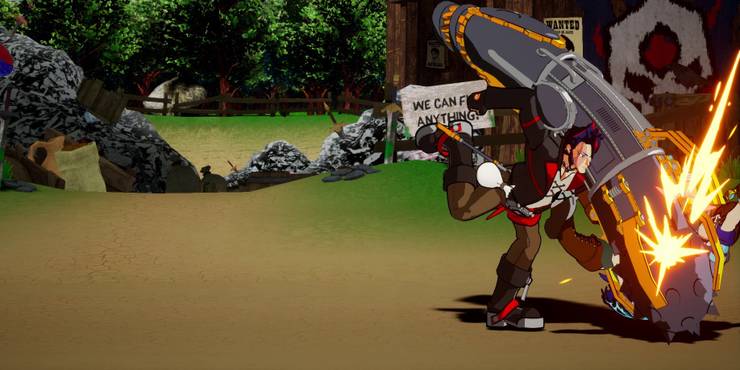 This independent PC fighting game takes a lot of ideas from Guilty Gear. It has beautiful animation, great combos, and characters that look like they belong on the cover of a rock record. Even though Queen's Conquest has a high-fantasy plot instead of a sci-fi one, it still has a hard-rock soundtrack and attitude, which are two things that are missing from games today.
It's still in early access, so it's too early to say how the transition will be for fans of Strive, but it seems pretty smooth so far, so give it a try if you want to help the talented independent developers at Comic Shake.
Fighting EX Layer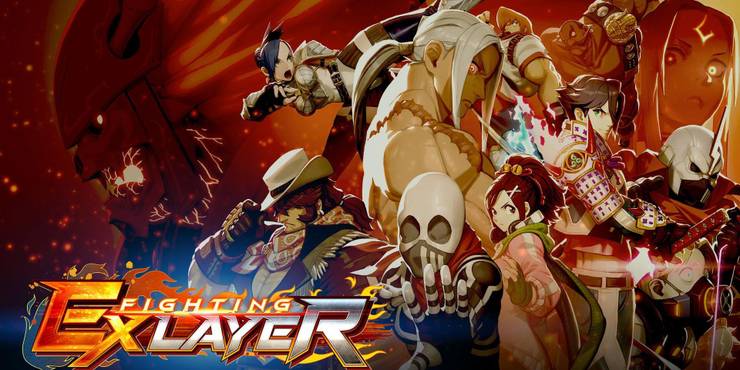 This one might be cheating since Fighting EX Layer's signature Gougi system makes its cast so customizable that you could compare it to any 2D fighting game, but the universal principles fit Strive so well.
Even though there is no air dash, the running, poking, and spinning are similar enough that fans of one will enjoy the other. Fighting EX Layer also has one of the best parts of Guilty Gear Strive: it uses rollback netcode to make fighting games work properly in the online space.
DNF Duel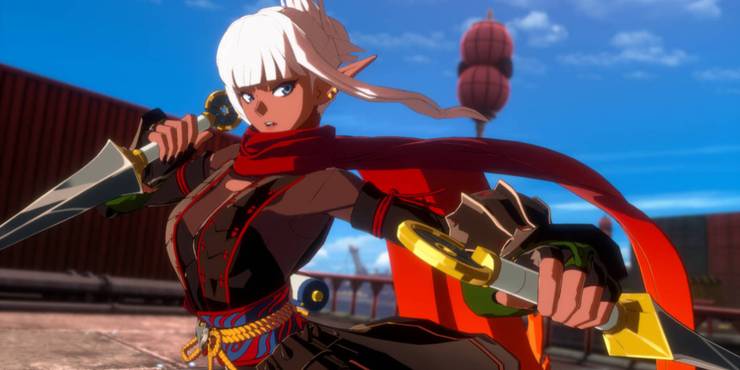 Anime fighting games are known for being some of the most wild in the genre, and DNF Duel is no exception. DNF Duel was made by Eighting, the same company that made Marvel vs. Capcom 3, and it is based on Dungeon Fighter Online. Those who have played both games may be able to see some similarities between them.
In DNF Duel, you are never really safe, because if you make one mistake, your life bar can go from full to empty in an instant. This makes for a very fast-paced game that can be stressful when you're on the receiving end but is awesome when you're on the giving end. The game also has great backup netcode and makes great use of Arc System Works's beautiful cell-shaded graphics. If you want an anime battle that goes off the rails, DNF Duel is your best bet.
Street Fighter 5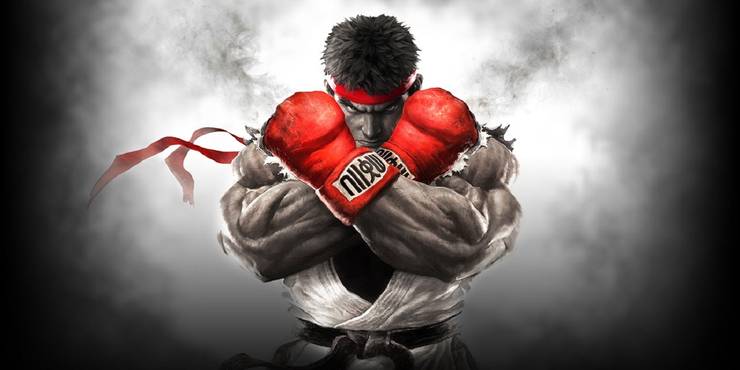 Street Fighter and Guilty Gear used to be very different from each other. Street Fighter was slower and focused on footsies and space control, while Guilty Gear was all about hard-hitting flying action.
But there are more similarities now that Strive has slowed down the pace to focus more on the basics of standard fighting games and Street Fighter 5 has changed its focus from defense to offense and big damage. This means that the difference in style has shrunk enough to make it easier for fans of either classic fighting game series to move their skills between games.
Dragon Ball FighterZ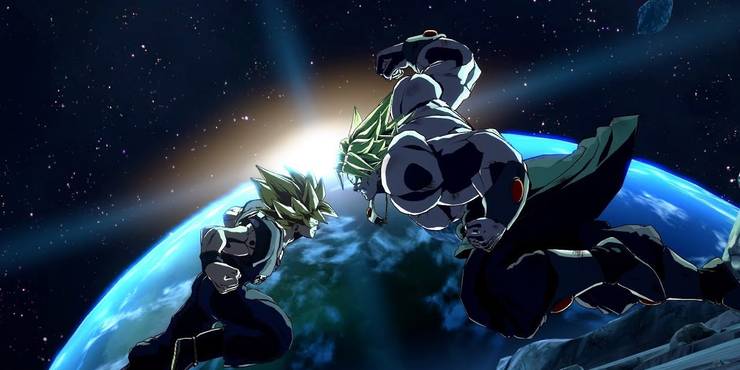 Arc System Works, the company that made Guilty Gear, knows how to make anime fighting games, so it makes sense that they made the best fighting game ever based on an anime. Dragon Ball is probably the best source material for a fighting game, and FighterZ does it justice with graphics, sound design, and gameplay that make you feel like you're going through an episode of the show.
Even if you've never seen the show, the game is the best choice for people who wanted a 3-on-3 mode in Strive but didn't have it. Even though the gameplay is different in many ways, it still has many of the things that made Strive stand out, like airdashes and wall breaks, but they have been changed to fit the Dragon Ball style.
Samurai Shodown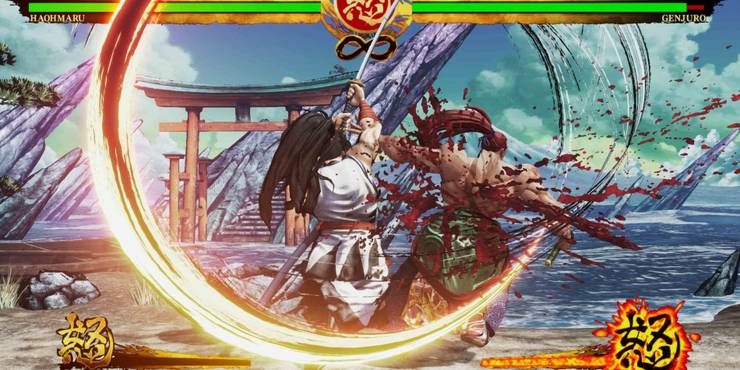 Samurai Shodown isn't as fast or complicated as Strive, but it's still a 2D weapons-based fighting game with cel-shaded graphics and a great music. If you mess up badly, a skilled player can take almost all of your life bar at once.
Plus, every Samurai Shodown match has bone-crushing sound effects and enough blood to drown in for those who wish Guilty Gear took a page or two from Mortal Kombat's book. What would a fight be without some good, old-fashioned violence?
Also, Guilty Gear's most famous samurai, Baiken, is in this game. Many of her moves from her original game have been kept, and rollback netcode will be added in the future to give the game the great online play it deserves
Guilty Gear XX Accent Core Plus R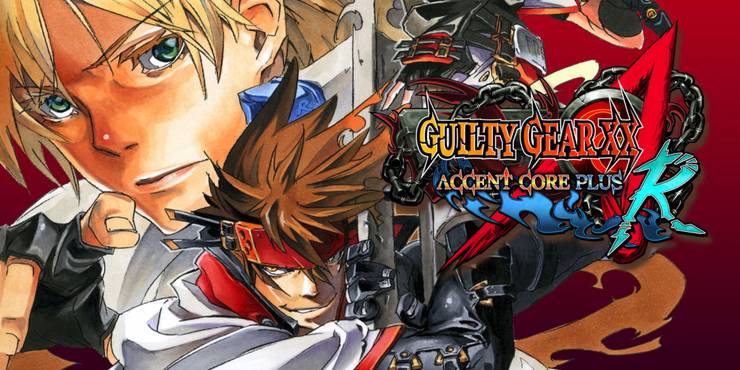 The best place to learn about the background of Guilty Gear is in Guilty Gear XX Accent Core. It has the longest name of all the games in the series, and it is also the best version of Guilty Gear XX. Even though there were other Guilty Gear games before XX, it was this one that brought the series to the forefront and is still played in tournaments today.
Even though it is very different from Strive, some parts of the game will stay the same, like roman cancels, flawless defense, and bursts. Even though it's a standard fighter, it's a lot harder than Strive, so keep that in mind if you want to try it out. Don't let that stop you, though, because there's a reason Eggy Car has stayed a classic.
Killer Instinct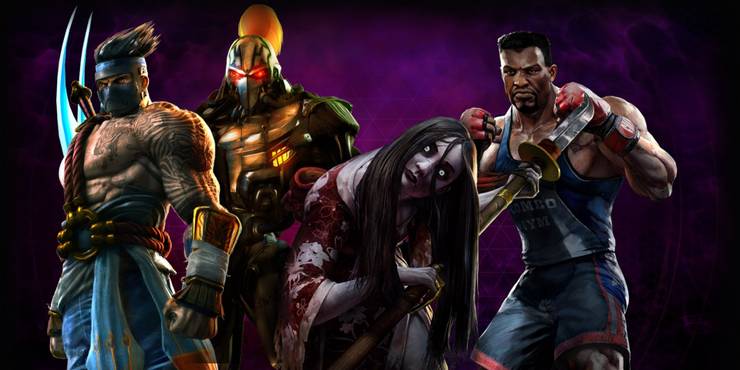 This game is another one that shows how great backup netcode is. Killer Instinct is a fast-paced game with a lot of moving parts that fans of Strive will love. The action gives the same adrenaline rush that makes the new Guilty Gear game so fun to play. This is helped by a unique combo system that makes all 29 characters easy to learn but hard to master.
Plus, the combo-breaker system in Killer Instincts will feel great to people who like how Guilty Gear's burst feature changes up the genre. When you play the two games right after each other, you get an ultra pair.
BlazBlue: Central Fiction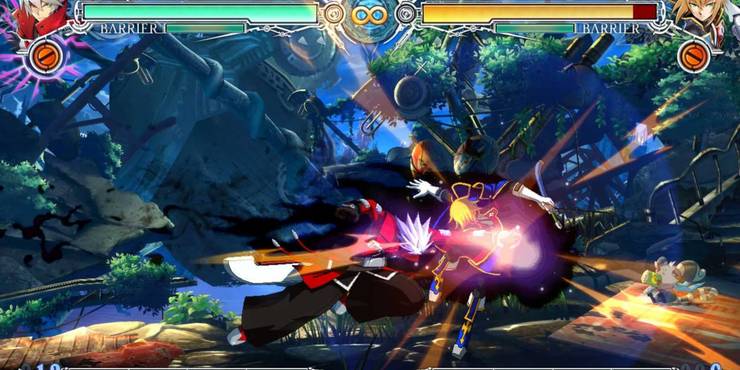 Of course, it would be hard to compare other games to Guilty Gear without bringing up Arc System Works's other popular anime fighting game series. BlazBlue has all the tight action, audio and visual spectacle, and a big cast of 36 characters that fans would expect.
People who like to dig into Strive's many details will have a great time getting lost in the game's unique features, such as Active Flow, Exceed Accel, and others with crazy names.
Guilty Gear Xrd Rev 2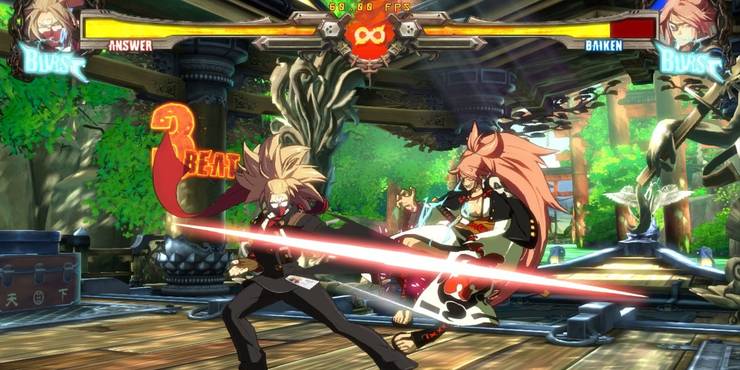 You can't get much more like Guilty Gear than Guilty Gear, and even though Strive changed the series' core more than any other mainline title before it, it still has Gears, and they're still guilty.
Even though the two games are very different, they are still similar in some ways, and if you've already mastered the basics in Strive, you're ready to learn the subtleties of the older games. You should try Xrd if you liked Strive and want to see more of Guilty Gear's world, characters, and gameplay.
Granblue Fantasy: Versus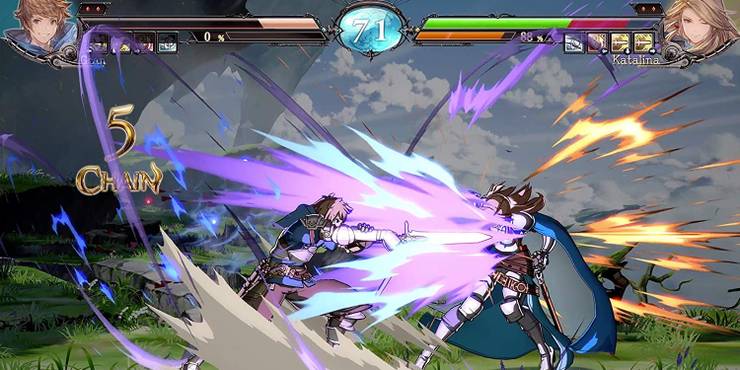 Both Guilty Gear Strive and Granblue Fantasy: Versus slow down and ground the usual Arc System Works experience, but keep everything else that has made them so popular with their fans.
Granblue goes out of its way to keep the skill barrier low for fans of the original mobile game, but it gives everyone tools to learn how to adapt and plan in fighting games. This means there's not much standing between you and bombastic anime action, just like in Strive.
If you think your space control, combo execution, mixups, and meter management are on point, Granblue Fantasy: Versus will put you to the test. A new update called Granblue Fantasy Versus: Rising with rollback netcode is coming soon, so there's no better time to give the game a try.